Guns N' Roses: First U.S. Show in 4 Years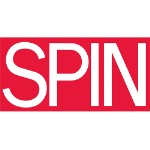 SPIN Staff
// August 16, 2010
Credit:
"Welcome to the Jungle"
1 of 11
Sturgis, South Dakota, was home to the world's largest motorcycle rally last weekend, as some 500,000 bikers rolled into the tiny town of 5,981 residents for the five music-filled days of the Rock N' Rev festival.
This year's headliners: Guns N' Roses, playing their first open-to-the-public U.S. concert in four years!
More than 20 others bands, including Stone Temple Pilots, Alice in Chains, Wolfmother, Eagles of Death Metal, Creed, and Hinder, also performed at the fest, held at the 22,000-capacity Rock N' Rev Amphitheater in Sturgis.
And, as can be expected when half a million booze-guzzling bikers and hard rock bands descend on the same small town, not everything went smoothly. According to the Rapid City Journal, GNR took the stage at 12:50 A.M. Saturday morning, nearly 90 minutes late, due to technical glitches. Fans were not happy. Some threw beers onstage or left the show before the band's set started.
When Axl Rose and Co. finally took the stage, they delivered a high-octane set full of classics like "Welcome to the Jungle," "Mr. Brownstone," and "November Rain," plus cuts from their latest album, Chinese Democracy, like "Madagascar." See their complete 22-song set list below.
SPIN contributing photog Jordan Axtman was on the scene in Sturgis shooting live pics of all the bands performing at Rock N Rev.
Guns N' Roses setlist:
"Chinese Democracy"
"Welcome to the Jungle"
"It's So Easy"
"Mr. Brownstone"
"Sorry"
(Richard Fortus guitar solo)
"Live and Let Die" (Paul McCartney cover)
"This I Love"
"Rocket Queen"
(Dizzy Reed piano solo)
"Street of Dreams"
"You Could Be Mine"
(DJ Ashba guitar solo)
"Sweet Child O' Mine"
(Instrumental Jam)
(Axl Rose piano solo)
"November Rain"
(Bumblefoot guitar solo)
"Knockin' On Heaven's Door" (Bob Dylan cover)
"Nightrain"
Encore:
"Madagascar"
"Paradise City"