Green Day Let Themselves Go in NYC: Photos of Intimate 'Uno' Gig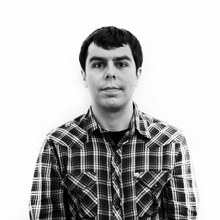 Ken Bachor
// September 17, 2012
Green, Party
1 of 11
Eight Septembers ago, when Green Day played a show at small New York club Irving Plaza to herald the arrival of American Idiot, stakes were high: The arena band known for snotty anthems and three-chord thrashers was following up the disappointing Warning with an experimental, brainy rock opera. But over the course of a surprisingly powerful 18-song set, Green Day were reborn, their second act all but guaranteed as they wrapped the gig with a cover of Queen's "We Are the Champions."
The band returned to the same spot Saturday night to prep fans for the arrival of another September album, ¡Uno! This time the gig had a corporate sponsor (the concert marked the launch of Nokia Music with AT&T). And they played 38 songs.
As Billie Joe Armstrong announced near the top of the show, Irving Plaza was also the sight of the band's first-ever headlining gig in New York. Fittingly, on that 1994 St. Patrick's Day, "There was green vomit everywhere," he recalled. There were flashes of that Green Day onstage Saturday night: The group, performing as a five-piece, motored through early favorites like "2,000 Light Years Away" and "She." They doodled snippets of bedroom covers of "Highway to Hell" and "Crazy Train." They boogied through post-punky new song "Kill the DJ." They gave a young crowd-surfer the thrill of his life, as Armstrong coached him on the precise moment to launch himself off the stage during "Know Your Enemy."
After two fiercely ideological albums (2004's American Idiot and its sequel, 2009's 21st Century Breakdown), Green Day have said they're ready to drop the political from their party for the moment. There were no election-related speeches Saturday night, but they still wrapped the two-and-a-half-hour show with "American Idiot" and "99 Revolutions," shouting, "We live in troubled times / And I'm 99 percent sure that something's wrong." They're old enough to know what's really at stake now. Wake them up when November ends. CARYN GANZ
Set list on next page!
Billie Joe Armstrong and Co. return to the scene of some of their most historic New York shows to announce the arrival of 'Uno.'