Grammy Kings Arcade Fire Play Secret Gig!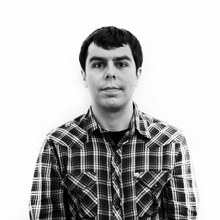 Ken Bachor
// February 14, 2011
Credit:
Graeme Flegenheimer
"Ready to Start"!
1 of 9
Sunday night at the 53rd Annual Grammy Awards in Los Angeles, Montreal indie collective Arcade Fire performed to their biggest audience yet -- more than 26 million TV viewers. But two days earlier, the band rocked a secret warm-up gig for one of their smallest crowds in years: 500 very lucky fans at L.A.'s tiny Ukrainian Culture Center -- and SPIN was there to capture all the action!
The former SPIN cover stars, who won the Album of the Year Grammy for their chart-topping LP The Suburbs, ripped through 15 songs in 90 minutes with a furious punk bluster: "We can't tell you how good for the spirit it is to play a small show like this," frontman Win Butler told the crowd. [Via MTV]
The eight-piece band focused on tracks off their new album, including "Month of May" and "We Used to Wait," along with older fan favorites like "Rebellion (Lies)" and "No Cars Go." Squeezed onto the small stage, the band was dripping with sweat as they pounded on their instruments for the packed audience, including many crowd surfers. Butler called it "the most out-of-control show ever."
SPIN contributing photographer Graeme Flegenheimer was on hand. See eight pics from the show.
Setlist:
Month of May
Rebellion (Lies)
Neighborhood #2 (Laika)
No Cars Go
Haiti
City With No Children
Intervention
Suburban War
Wake Up
Neighborhood #1 (Tunnels)
Neighborhood #3 (Power Out)
We Used to Wait
Encore:
Ready to Start
Keep the Car Running
Sprawl II (Mountains Beyond Mountains)