Festival Life: Cheryl Dunn's Best Fan Photos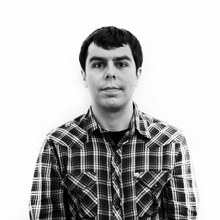 Ken Bachor
// August 30, 2011
The Kids Are... Alright?
1 of 19
New York City filmmaker and photographer Cheryl Dunn is a renowned documentarian with a keen interest in youth culture, best known for her DIY photo projects on the skateboard scene and her involvement with Beautiful Losers, an award-winning 2008 film about underground artists. So when she approached SPIN about shooting fans at this month's Outside Lands festival in San Francisco, of course we put her to work.
Dunn has been to many festivals over the years but was particularly intrigued by the prospect of shooting at Outside Lands, in San Francisco's historic Golden Gate Park. "That place is so geographically unique and the light is pretty special," she tells SPIN. "The fans were very friendly there because it's not really a media center like LA., just full of people who are so psyched, who are so passionate about being there."
Her first subject (above) impressed her with his unique look. "This guy was really spectacular," says Dunn. "I don't know what else I can say. Look at him! I think that whole thing was one connected head-to-toe unitard."