Electronica's Movement Fest Wows Detroit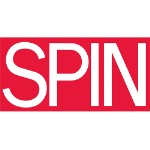 SPIN Staff
// June 1, 2010
Credit:
Revelers Enjoy the Party
1 of 16
Over Memorial Day weekend, Detroit's 10th annual electronic music celebration, Movement Festival powered by Ford Fiesta, attracted over 95,000 audiophiles to the city's Hart Plaza for three days of back-to-back sets from more than 100 performers: DJs, rappers, laptop musicians, electro pop bands, and much, much more.
If it has a pulse, it performed at Movement.
Among the highlights were sets from A-Trak, Kid Sister, Ghostland Observatory, Booka Shade, Simian Mobile Disco, Josh Wink, Scion, DJ Sneak, and Pretty Lights, who all had both drunken frat boys and glow stick-toting ravers bustin' a move.
As much as it was an auditory treat, Movement was also a visual feast. Fans dressed as giant insects, razor-tooted angles, and silver-suited aliens, while others opted for colorful necklaces, body paint, and hair dye.Between sets, fans gathered in the park's large concrete area to spray graffiti, draw chalk designs, and practice parkour, an underground, urban free-running sport, in which an athlete climbs over obstacles with speed.
SPIN contributing photographer Joe Gall was on location to capture all the action at Movement Fest. Browse a gallery here!