Dead Weather Play Intimate Chicago Gig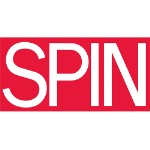 SPIN Staff
// May 25, 2010
Credit:
Alison Mosshart Kicks Off the Set
1 of 12
The Dead Weather played a surprise show at Marquardt Trucking Company's warehouse in Chicago Saturday night, and the 500 lucky fans who scored tickets weren't the only ones in high spirits: "It's really great to be here -- this is seriously a lot fun!!!" band leader Jack White said from behind the drums.
He wasn't kidding. White, singer Alison Mosshart, guitarist Dean Fertita, and bassist Jack Lawrence ripped out their gritty goth-blues, performing almost their entire catalogue -- 2009's Horehound and 2010's Sea of Cowards -- and returning for three encores.
SPIN photographer Misha Vladimirskiy was there to capture the dark, sweaty gig, another stop on the launch tour for Microsoft's KIN mobile device
"There was so much energy onstage -- it was electrifying," says the San Francisco-based shutterbug. "Jack was interacting a lot with the crowd. He doesn't talk to fans usually, but he was really comfortable and bantering a lot. Their comfort level really lent itself to the music -- the band was so tight."
Check out our photo gallery of the Dead Weather in Chicago >>