Dave Grohl's Sound City Players Debut at Sundance Film Festival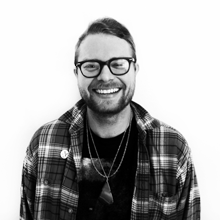 Chris Martins
// January 19, 2013
Dave Grohl's Sound City Players
1 of 10
"Oh, I hope it won't be long," cooed Queens of the Stone Age affiliate Alain Johannes (he of the bald head and baby face) at the start of the Sound City Players' debut performance at Utah's Park City Live on Friday night, but ringmaster Dave Grohl had already warned the well-lubricated Sundance Film Festival crowd: "It's gonna be a long fucking night. You know that, right?" Not a single complaint was registered.
That first song, "A Trick With No Sleeve," hailed from Grohl's staggeringly populated new collaborative album, Sound City — Real to Reel, which of course grew from Grohl's Sound City documentary on the historic Los Angeles-area studio of the same name. The concert stretched a whopping three-and-a-half hours and included substantial contributions from such greats as Stevie Nicks, John Fogerty, Rick Springfield, Fear singer Lee Ving, Cheap Trick guitarist Rick Nielsen, Masters of Reality boss Chris Goss, and Slipknot's Corey Taylor.
Backed by an instrument-swapping Grohl and a rotating cast of musicians that included Nirvana's remaining roster and the rest of the Foo Fighters (plus Rage Against the Machine drummer Brad Wilk and Geraldine Fibbers violinist Jessy Greene), the amassed heavy-hitters not only performed their contributions to the Sound City soundtrack, but played some of their biggest hits while the Park City crowd cheered and chanted along.
The early part of the show, shown here, paid homage to the sludgy desert rock helmed by Johannes (then with the band Eleven) and Goss (who went on to produce the QOTSA catalog), whose songs Grohl recalled hearing on the radio while touring with Nirvana. During the first 10 songs, split evenly between the two singer-guitarists, Grohl referred to each as badasses and it wasn't hard to discern why. They played their instruments brutally adept and full of soul.
The first big moment for the audience came when Johannes and Grohl led a few Foos through Alain's uncanny contribution to Queens' classic Songs for the Deaf, "Hangin' Tree." Not long after that, a new high was reached as Wilk pummeled the posse through Masters of Reality's chugging, epic "The Blue Garden." They whipped up a massive rock tempest far more furious than the snow storm that buried Utah in white the weekend before.
From there, it was a series of escalating occasions, each more momentous than the next. The connection between these disparate artists was the Sound City studio itself, "a shithole in the San Fernando Valley," as Springfield would later say, that was unconditionally beloved by the bands who recorded there. Mostly for the quality of sound, but also for its unsound qualities. It was a night for nostalgia, to be sure.
"When I was a kid, 12 years old, visiting family in Illinois," said Grohl, "my cousin came down the stairs and she was suddenly punk rock. She played me a record, The Record, by Fear and that changed my life. It made me want to be a musician."
Next up, of course, was "Lee Fucking Ving," as the masking tape affixed to his jean jacket declared, another bona fide badass even (especially?) at the age of 62. Germs axe-man Pat Smear (also from, um, Nirvana) joined for a series of compact rippers including "Beef Bologna" and "I Don't Care About You." At the end, Grohl, grinning like a child, whispered, "That's Lee Ving."
"Let's get weird," declared Slipknot's unmasked frontman mere minutes later, flanked by Cheap Trick's be-checkered songwriter and Grohl (drums), Smear (guitar) and Krist Novoselic (bass) in Nirvana formation. (Did Grohl intro them as Near-vana?) With Taylor on lead, one of the oddest supergroups of all time went through Nielsen's band's live hits: "Hello There," "Ain't That a Shame," and teen anthem "Surrender." Weirdest. Karaoke. Act. Ever.
"This is, without any bullshit, a dream fucking come true for me," said Taylor. Who knew? For the record, Grohl and Smear both laid some heavy praise on Slipknot's Iowa. But how could anybody have ever imagined this happening before it actually did? Any of this, really? It came together quickly, according to Grohl, with the Foos learning "50 fucking songs in the last 10 days."
So then came Rick Springfield, of course, lanky and trim like the Malibuddhist he is (we guessed, but the Internet confirmed it!). He appeared shaky at first, but after ripping up "Love Is Alright Tonight," he launched his custom guitar into the air where it did what seemed like a dozen barrel rolls before the man snatched it by its neck and executed a gnarly pinwheel strum. After that, "Jessie's Girl" brought down the house.
But John Fogerty's guitar was missing. The sole technical mishap of the night gave way to a bit of that old Credence Clearwater redemption as the Revival leader uncovered a hidden harmonica and jumped into the Foo's stalling-for-time jam. Grohl's Sound City sessions began like this — freewheeling, no expectations — and this one soon became a version of the classic blues, "Hi-Heel Sneakers." They squeezed seven more songs out of Fogerty, from "Bad Moon Rising" to "Born on the Bayou."
Before Fogerty's "Centerfield," the swamp rock O.G. praised Grohl's "almost childlike love of music." A moment later, a childlike bastard in the $20 thousand-per-booth balcony blasted the general admission peons with a pointed spray of champagne. He probably missed the golden irony inherent in his crew's sing-along to "Fortunate Son" before CCR's golden god left the stage.
And then Stevie. Oh, Stevie. As cooky as you are with your sunglasses on inside of this low-lit venue on this blackest of ice-kissed nights, your voice is heart-melting mana. Grohl agreed. Before she came out, he explained her Sound City story, in which Mick Fleetwood asks the studio boss for Lindsey Buckingham's info so he can offer him a place in the Mac, and the boss explains that he'll have to let LB's GF in the band as well. "Tonight, I've got Lindsey Buckingham's girlfriend," said Grohl before trading lines with her on "Stop Draggin' My Heart Around." Her bewitching quaver brought the room up a few degrees — we noted at least two coat removals during their insanely smooth rendition of "Dreams" — and though the darkly droning Johannes-assisted version of "Gold Dust Woman" was a triumph, the show's greatest moment came just before that resonant close.
Suddenly the 12 people onstage became two, and Grohl picked up the night's first acoustic guitar to accompany Nicks on her first big hit, Fleetwood Mac's wistful, weather-appropriate "Landslide." Their duet nearly silenced the rowdy crowd, now four hours deep into their drinks, and even inspired the bathroom attendant to abandon his post and film with his phone.
The lines about getting older could've felt literal, but Grohl's era-spanning musical circus of badassery and general excellence made the point that good music: a) is timeless, b) defies genre, and c) is always waiting in the wings — as each of his headliners were at one point or another — for fresh context and a new crowd. CHRIS MARTINS
Grohl and a rotating cast including Nirvana's remaining roster, the rest of the Foo Fighters, Stevie Nicks, and John Fogerty stunned the film fest with a three-and-a-half-hour marathon set