Dashboard Confessional: A Day in the Life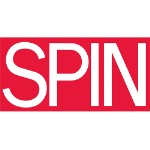 SPIN Staff
// May 5, 2010
Credit:
Welcome Home!
1 of 11
Singer-songwriter Chris Carrabba and his chart-topping alt-rock group Dashboard Confessional recently returned to their hometown of Boca Raton, FL, for their first gigs there in more than a year -- and SPIN photog Ian Witlen tagged along, snapping exclusive pics of the band backstage, meeting fans, and performing.
Dashboard played two different shows at Boca Raton's Lynn University, the proceeds from which will benefit a memorial scholarship fund in honor of faculty and students who died in Haiti while caring for earthquake victims this past January.
The first set was an intimate performance for 40 superfans, who shelled out $300 for cocktails and an eight-song acoustic set from Carrabba (pictured above) and John Lefler, Dashboard's longtime guitarist. Afterward, Carrabba hung out and mingled. "For close to 45 minutes, he went around the room posing for photos and talking with the crowd," says Witlen.
The second show took place at the college's 750-seat auditorium, and featured a longer set list, all four of Dashboard's members (Carrabba, Lefler, drummer Mike Marsh, and bassist Scott Schoenbeck), and support from Lynn University's Philharmonia Orchestra.
Backstage, before the show, Carrabba and Co. mingled with friends and family, basking in the comfort and familiarity of Boca Raton. "They were just happy to be back home, taking it easy and relaxing," explains Witlen.
Check out our exclusive photos of Dashboard Confessional in Boca Raton, FL, here. >>