Cage the Elephant Kick Off U.S. Tour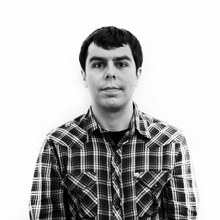 Ken Bachor
// April 1, 2011
Band on the Rise
1 of 6
Thursday night alt-rock quintet Cage the Elephant launched their U.S. tour in support of their new album, Thank You Happy Birthday, at the 1,500-capacity Bogart's venue in Cincinnati, Ohio, not far from their hometown of Bowling Green, Kentucky. Before the show the band sang "Take Me Out to the Ballgame" at the season-opener between the Cincinnati Reds and the Milwaukee Brewers, and later their raucous 16-song set was a defining moment for the rising band, says SPIN contributing photog Keith Klenowski.
"It was one of those shows that people will be talking about five years from now, saying, 'Back in 2011, I saw Cage the Elephant at a small venue before they were huge,'" he tells SPIN. "It was electrifying. The show even reminded me of the '90s. It was like I was watching a young Pearl Jam or Nirvana. The energy, both onstage and in the crowd, was simply undeniable."
See photos and read more about Cage the Elephant's tour kickoff!
Setlist:
In One Ear
2024
Aberdeen
Tiny Little Robots
Around My Head
Japanese Buffalo
Back Against the Wall
Flow
Indy Kidz
Sell Yourself
Always Something
Rubber Ball
Ain't No Rest
Shake Me Down
Sabertooth Tiger
Encore:
False Skorpion
(Pictured: Singer Matt Schultz)