Best Pics from Treasure Island Fest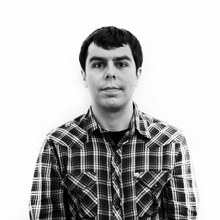 Ken Bachor
// October 19, 2010
Credit:
San Francisco's Finest
1 of 18
With 26 acts spread over 21 hours, Treasure Island Music Festival has become the quintessential San Francisco music bender -- and last weekend 24,000 fans joined the party!
Artists from across the musical spectrum, from dance acts like Deadmau5 and Kruder & Dorfmeister to flannel-shirt indie acts like Superchunk and Surfer Blood, rocked the tiny island, which was created by the Navy in 1936 and named after Robert Louis Stevenson's famed novel.
And there was more than just music, including Ferris wheel, carnival games, and DIY workshops on making terrariums and binding books. Read SPIN contributor Jennifer Maerz's 12 best moments of Treasure Island.
Here, see 16 exclusive photos, including shots of festival favorites LCD Soundsystem, Broken Social Scene, the National, Monotonix, and She & Him.
Photo: (clockwise from top left: Belle and Sebastian's Stuart Murdoch, Die Antwoord, M. Ward of She & Him, !!!'s Nic Offer)