Best of Neil Young's Bridge School Benefit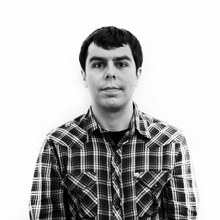 Ken Bachor
// October 25, 2010
Credit:
Stars Jam for a Good Cause
1 of 18
This weekend Neil Young presided over the 24th annual Bridge School Benefit, which raises money to help children with severe physical and speech impairments. The show always collects an eclectic array of artists from all corners of music, and this year's lineup was a doozy: Eddie Vedder, Elton John, Elvis Costello, Modest Mouse, Grizzly Bear, Neko Case, Jackson Browne, Billy Idol, and others all performed Saturday and Sunday in Mountain View, CA.
One of the highlights was the reunion of Buffalo Springfield, Neil Young's influential '60s folk-rock band with Stephen Stills and Richie Furay, which performed for their first time with the original lineup in more than 40 years.
SPIN contributor Barry Walters reported from Shoreline Amphitheatre. "The music is played almost exclusively on acoustic instruments, and the kids are often sung to directly," he wrote. "There's no glamour; instead, a refreshing abundance of unconditional love." Read the complete review here.
SPIN contributing photog Misha Vladimirskiy was on site to shoot all weekend. Here, see 17 pics from the show.
Photo: (From Left: Elvis Costello, Stephen Stills, Jackson Browne, Kris Kristofferson, Eddie Vedder, and Neil Young).