Best Coast Battle Summer Bummer at Big New York Show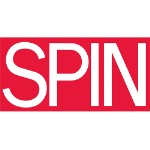 SPIN Staff
// July 18, 2012
The Only Place
1 of 11
"There's something about the summer," Bethany Cosentino sang onstage at Manhattan's cavernous Terminal 5 last night, dressed for a far more dour season in a black tank top and black pants... against a black backdrop depicting the cover of Best Coast's new album, The Only Place. But if the drenching humidity wasn't nudging her into a sunny spirit, the arena-level screeches from the sold-out crowd were putting her in a giddy New York state of mind. "This is so awesome, there are so many of you!" she exclaimed before the SPIN cover stars' encore performance of Fleetwood Mac's "Storms." "Not to get all cheesy, but I remember our first ever show in New York was me and Bobb at the Cake Shop with a drum machine."
Last night's show with Those Darlins and DIIV was a far different affair. Backed by bassist Brett Mielke and drummer Brady Miller, this was a stronger, more emphatic Best Coast than NYC has seen before. Egged on by the powerful simplicity of her band's arrangements, Cosentino focused her energy on emoting — the band isn't known for its live pyrotechnics, but for her connection with the crowd. A quick glance around the room revealed every anguished "You don't know why I cry" being mouthed back at the stage with emo-level umph. A solid section of the band's 15-song main set was devoted to languid waltzes that slowly lolled across the room while the disco ball spun, as though they were soundtracking the world's hippest middle-school dance.
While her co-conspirator Bobb Bruno switched between three guitars and a bass neatly organized on a rack beside him, Cosentino strummed her Telecaster and "ahh"ed with the occasional nod to the crowd ("Sick posters, bro!"). It wasn't clear whether she preferred tickling the crowd's heartstrings or leading them through bouncy rave-ups, but in the end, there were no tears, just a group sing-along for the "Boyfriend" everyone had been waiting to yearn for all night. CARYN GANZ
• Best Coast and Wavves: The SPIN Cover Shoot

• Best Coast and Wavves Cover Story: Feel Good Inc.
Photos of Bethany Cosentino and Co., plus Those Darlins and DIIV, from their July 17 show at Terminal 5.