Beautiful & Damned: Punk Invades L.A.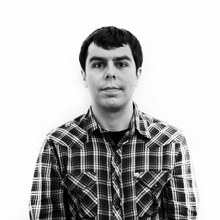 Ken Bachor
// November 19, 2010
Musical Mecca
1 of 15
The influence of New York City's early punk scene is an often told tale — just ask your "cool" uncle to talk about his collection of tattered Ramones and Patti Smith t-shirts.
But a lesser known success story is the late-'70s movement in Los Angeles, where boundary-pushing bands like the Germs, X, Black Flag, the Plugz, Fear, the Bags, and the Circle Jerks brought punk power to the land of palm trees and endless summers.
Or as X singer Exene Cervenka puts it now: "I was twenty-one or two. I was surrounded by amazing, brilliant, hilarious renegades and runaways. We were creating a new social order, a new music, and new identities. It was nothing short of magic."
The new book The Beautiful & The Damned — edited by Kristine McKenna with gorgeous photographs by Ann Summa — chronicles this period, from 1978-1982, when the vitality of the local club scene made L.A. the must-visit destination for musicians from Johnny Lydon and Joe Strummer to Chrissie Hynde and Siouxsie Sioux.
Click through the following pages to see some of the musicians who made the scene great — and read the recollections of McKenna and Summa.