Backstage at Pearl Jam's 20th Birthday Bash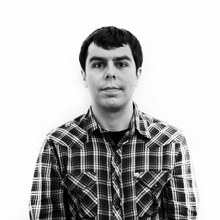 Ken Bachor
// September 7, 2011
STILL ALIVE
1 of 18
Some 20 years ago, Pearl Jam formed in Seattle, a humble posse of vets from other bands, led by a poetic, singing surfer, who helped usher in a new era in pop culture. Today, Pearl Jam is not only a hard working, globetrotting rock band, but also a component in a microverse made up of diehard fans and an entire organization that supports their every Pearl Jam whim with merchandise, community, and content -- something they celebrated over Labor Day at their Destination Weekend festival in Wisconsin.
Photographer Anna Knowlden is part of that community, having started out a few years ago filling orders in Pearl Jam's warehouse. But she'd always been into photography, and started documenting the band members' various side projects like Brad, and Eddie Vedder's ukulele project. Over Destination Weekend, Knowlden, the event's official photographer, worked with SPIN on this exclusive gallery of her backstage photos — along with her stories.
Above: Eddie Vedder (left) chats with Dhani Harrison (George's son, right) backstage.
Interview by Peter Gaston