All Access: Death Cab for Cutie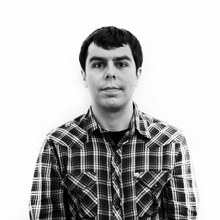 Ken Bachor
// December 17, 2010
Credit:
Autumn de Wilde from the book 'Death Cab for Cutie,' published by Chronicle Books, 2010.
Intimate pics on the road and in the studio
1 of 15
Not many rock photographers get unfettered access to their subjects like Annie Leibovitz or Henry Diltz did with the Rolling Stones or Neil Young in the '70s. Autumn de Wilde is the exception. Over the last decade, the photographer has trailed everyone from Beck and Elliott Smith to the White Stripes, capturing intimate, documentary-style pics of the artists hard at work.
In her stunning new book Death Cab for Cutie, de Wilde offers a comprehensive look at Ben Gibbard, Chris Walla, Nick Harmer, and Jason McGerr on tour and recording their 2005 major label debut Plans. De Wilde says she approached the band about trailing them in an attempt to recreate the documentary vibe of photographers like Leibovitz.
"Music fans can feel like they're best friends with artists like Dylan in the '60s because there are so many photos of them," says de Wilde. "It's really important to document these artists long-term — certain parts of these artists go away forever if you don't capture them in photos."