25 Moments That Rocked Our World
Credit:
A DEATH IN SEATTLE
1 of 26
APRIL 5, 1994
Not since the death of John Lennon has a musician's passing had such a profound effect on pop culture. In too few short years, the shy kid from dead-end logging town Aberdeen, WA, kick-started a musical revolution, propelling his punk ethos to the top of the charts and giving a generation of disillusioned youths their unofficial spokesperson: He was an anti-rock star rock star who suffered the same pains and torments they did.
Then, in a greenhouse above the garage of his Seattle, WA, home, Cobain ended his own life -- a violent finale to all he created, which left fans to wonder what could have been. As with other momentous pop events, people remember when and where they first got news of Cobain's death at age 27. It was the gunshot heard around the world -- and it hasn't stop reverberating yet.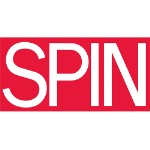 By:
SPIN Staff
// May 7, 2010