Beyoncé, Beyoncé (Columbia)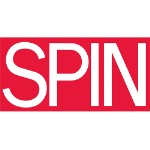 SPIN Staff
// December 16, 2013
Credit:
Beyoncé, Beyoncé (Columbia)
21 of 21
At this early juncture, it's hard for even the most measured of Beyhivians to write about her sneak-attack fifth record without just tweet-quoting, in all-caps, the unremitting and seratonin-exploding taglines-slash-hooks that define this Swarovski of a secret missive. "9 TO 5 JUST TO STAY ALIVE." Or "I WOKE UP LIKE DIS." Or "WE AIN'T EVEN GONNA MAKE IT TO THIS CLUB." Or, god bless 'er, "SURFBOARD. SURFBOARD. SURFBOARD."
Confident, feminist, sexy, bossy, generous, nuanced, thoughtful, and full of feeling, Beyoncé makes clear why Beyoncé is the biggest pop star in the world, and her music/existence/lived experience transcends those who would cut her down via curmudgeonly selfie thinkpiece snoozefests or slut-shamey screeds. No matter how much you point to her wealth, her beauty, her rarefied existence, she is still a font of relatable emotions, lyrically and through her unfuckwithable voice. And here, she lets us in more than ever, through video-and-audio clips of Girls Tyme losing Star Search to a beret-wearing rock band, and through songs about "Jealousy" and committed black love (including a very awesome-sounding married-sex life, #surfboard). Even non-stans got to give it up: The act of releasing an album, complete with videos, stealth in the middle of the night, with no prior warning, means her NDA game is government-level, at the very least.
Beyond that, Beyoncé is King Bey's best album since B'Day. She's got the most relevant and interesting beats in years from Pharrell and Timbaland, plus surprises from the cut — new Roc Nation-signed producer Boots and Chairlift's Caroline Polachek give the album a more outré feel, which doesn't kowtow to trends or even really shadow Beyoncé's previous output. Its full impact will take longer to register — also, can someone in the White House Press Corps get a quote from Michelle Obama about this? — but it's undeniably the most compelling record in what turned out to be a very good year for anti-racist and intersectional feminist albums. It certainly would've figured heavily into SPIN's 50 Best Albums (possibly even challenging Yeezus), but that's already been published, and we don't look back. Yoncé taught us. JULIANNE ESCOBEDO SHEPHERD
From thoroughly modern radio queens to throwback belters, from digital gloss to flesh-and-blood grit, from mild-mannered Canadians to not-at-all-mild-mannered Canadians, it was a hell of a year for everyone's favorite genre to argue about. Our absolute favorite record, though, united us all, just in time.