Holden, The Inheritors (Border Community)
Credit:
Holden, The Inheritors (Border Community)
15 of 21
Daft Punk reappeared as chrome-plated mannerists with money to burn. Boards of Canada returned darker and lonelier but otherwise unchanged by eight years dug into their mossy bunker. And then there was James Holden, an artist who sat somewhere between those two electronic-music giants around the time of his last album, 2006's The Idiots Are Winning — a rung or two down the fame ladder, certainly, but poised midway between clubby populism and more personal, lysergic thrills. He also rematerialized this year with a mountain-sized monument to electronic music, not as product but praxis, a living beast. Between The Inheritors' unhinged rhythms and solid-state skronk, "difficult" music rarely has sounded so lyrical. Outside of Autechre, "techno" rarely has been so complicated, although Holden's take on id-driven dance ("Gone Feral") beats with a rubbery pulse that's the opposite of IDM's hard angles and striated white noise. Linking electroacoustic legacies with tarnished techno-futurism, it's the TARDIS as designed by Rube Goldberg, a radiophonic séance with the souls of dead machines. P.S.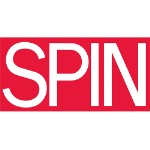 By:
SPIN Staff
// December 4, 2013
From robots to Talabots, here's 20 stellar reasons not to do the "Harlem Shake."