AlunaGeorge, Body Music (Island)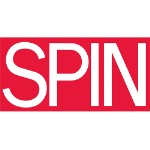 SPIN Staff
// December 9, 2013
Credit:
AlunaGeorge, Body Music (Island)
3 of 21
These two weren't exactly the only Londoners revisiting the '90s to pop's benefit in 2013, synthesizing #aaliyahwave throwback with glitchy, Jaxx-warped electronica. However singer Aluna Francis and producer George Reid may have taken the most intimate approach to the rave-ready art form, creating their deeply promising debut album in a relative vacuum built for two. While Disclosure outsource their vocals (Ms. Francis' turn on "White Noise" being an essential example) and stars like Jessie Ware employ multiple producers, A+G are a two-person music factory, servicing body and mind with funky rhythms, innuendo-laced lyrics, and perhaps-unfair-but-probably-not speculation about the nature of their partnership (a track called "Friends to Lovers" seems to tease that concept). To paraphrase another song, AlunaGeorge are superstars in their own home, which happens to be a space safe enough to facilitate an unwinking cover of Montell Jordan's "This Is How We Do It." You gotta get your groove on before you go get paid. CHRIS MARTINS
From Gaga to "You (Ha Ha Ha)," the year in the the stuff with hooks.