Miley Cyrus, Bangerz (RCA)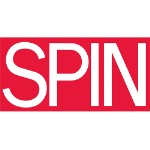 SPIN Staff
// December 4, 2013
Credit:
Miley Cyrus, Bangerz (RCA)
2 of 21
When it comes to "We Can't Stop," don't get caught up on the "molly" and "big butts" and "a line in the bathroom" stuff in Miley's attempt to go from Hannah Montana to Tony Montana. Consider: "Remember only God can judge ya / Forget the haters 'cause somebody loves ya." She hasn't changed as drastically as you think, and neither has modern pop music. This is a timeless all-American party in the U.S.A. —from getting Nelly cross the Florida Georgia-Line for a piece of outlaw-country pop ("4x4") to getting Future to gurgle Lieber/Stoller/King's "Stand By Me" (a 50-year-old song that, it should be said, was based on a spiritual). And when Miley does fall into Lana Del Rey's Mountain-sampling Jasper Johns Polaroid muffle-pop version of America she does it with giant hooks that make sure the country won't ignore it. CHRISTOPHER R. WEINGARTEN
From Gaga to "You (Ha Ha Ha)," the year in the the stuff with hooks.