Little Mix, Salute (Syco/Columbia)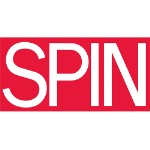 SPIN Staff
// December 4, 2013
Credit:
Little Mix, Salute (Syco/Columbia)
4 of 21
Some critics groused a tiny bit when Little Mix's Salute dropped, saying its military themes and girl-power harmonies traversing scales and octaves were too reminiscent of Destiny's Child. And to that, we retort: What the hell is wrong with sounding like Destiny's Child?! That quality took this British quartet to the X-Factor hall of fame, winning the grand prize that was just out of One Direction's reach. Besides, this quartet is a far more egalitarian affair, with each member getting airtime on happy bursts of dancefloor R&B and gospel-informed ballads. They might have been serving late-'90s harmonies, but they were also prone to post-Rich Harrison beat experiments, as on the clicky, minimal lead single "Move" and the New Jack Swingin' "Mr. Loverboy." Sure, it's been done, but we're also clearly hankering for it — witness this year's TLC nostalgia and Danity Kane reunion, for instance. When this officially drops Stateside early 2014, keep your eye on the charts and your crew's matching outfits towards the front of your closet. JULIANNE ESCOBEDO SHEPHERD
From Gaga to "You (Ha Ha Ha)," the year in the the stuff with hooks.