Rome Fortune, Beautiful Pimp (Self-Released)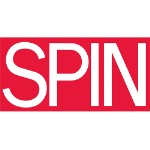 SPIN Staff
// November 22, 2013
Credit:
Rome Fortune, Beautiful Pimp (Self-Released)
19 of 41
Rocko's "U.O.E.N.O" was a street hit stand-out because of its scowling New Age beat from Childish Major (and later on, for other reasons), following Trinidad Jame$ as another mainstream move for "New ATL," a half-decade gestating scene of club-friendly hip-hoppers sustaining the smuggler experimentalism spirit of OutKast. Around the same time of "U.O.E.N.O"'s buzz, rapper Rome Fortune's cool and confident Beautiful Pimp mixtape arrived, produced by Childish Major and likeminded peers like C4 and DJ Spinz, further breaking the drone-swing/shake-club binary. "Balcony" is the creepy cousin to "U.O.E.N.O.," and should've cracked radio. And Rome Fortune is a slippery technician, nimbly chanting streetwise pimp talk over the strangest shard of these watery beats, and occasionally getting disarmingly honest. On "Never Stray," Rome raps over a Telepopmusik sample, "That pimp shit is old and I'm getting cold / I got two sons, you want this ring or no? / No? I thought so." Damn. Meanwhile, the mission statement of a huge part of the Dirty South can be found on "DanceDance": "There's poetry in strippers." B.S.
Acid rappers, banana clippers, black unicorns, born sinners, step brothers, beautiful pimps, money magnets: We put numbers on the horde.