Starlito & Don Trip, Step Brothers 2 (Self-Released)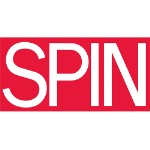 SPIN Staff
// November 22, 2013
Credit:
Starlito & Don Trip, Step Brothers 2 (Self-Released)
2 of 41
The original Step Brothers, the 2011 mixtape from Memphis rapper Don Trip and Nashville rapper Starlito, was a spirit-of-competition record, with the pair basically trying to out-rap one another with a few pauses for introspection throughout (and clips from the 2008 Will Ferrell and John C. Reilly comedy, of course). The thing felt optimistic, the result of both rappers' buzzing careers at the time: Don Trip had a minor hit on his hands with "Letter 2 My Son" and 'Lito was carving out an eccentric lane for himself free from the grip of Cash Money. Then, something happened: These two mega-talents came to the conclusion that conventional rap success wasn't worth the compromise. And so, Step Brothers Two feels much more embattled and dark and all the better for it: Swooping trap meets Sigur Rós strings on outsider anthem "Leash On Life" (whose empathy even reaches to school shooters), while storytelling street rap is taken to the level of Greek tragedy on "Caesar and Brutus." BRANDON SODERBERG
Acid rappers, banana clippers, black unicorns, born sinners, step brothers, beautiful pimps, money magnets: We put numbers on the horde.