Migos, Young Rich Niggas (Self-Released)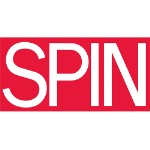 SPIN Staff
// November 22, 2013
Credit:
Migos, Young Rich Niggas (Self-Released)
36 of 41
If Atlanta trap is the minimalism of hip-hop, Migos are its Piet Mondrian: shearing each thought to its most primary yet still communicative metaphor, in taut horizontals and verticals. Who needs hooks when there's so many ad-libs that they practically function as third instruments, skrrrts and clrrraos and whoops as crucial as the bass? And yet they've got hooks, too, distilling each song's concept to its ideal essence like the sickest nut graf molded by a really ill editor, form as function as form. It would have been pedestrian if it weren't so de Stijl, tight and clean motifs about trapping out the bando, slanging that Hannah Montana, copping that VersaceVersace-VersaceVersaceVersaceversaceversaceversaceeeee. And that one crispy, ever-repeatable anthem — "Versace," which captivated Drake, Meek Mill, Shawnna, Soulja Boy, and about a million others — became the year's most quotable, for its brand recognition, sure, but mostly for its cushy syntax. J.E.S.
Acid rappers, banana clippers, black unicorns, born sinners, step brothers, beautiful pimps, money magnets: We put numbers on the horde.