J-Zone, Peter Pan Syndrome (Old Maid)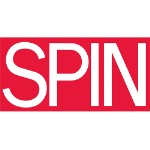 SPIN Staff
// November 22, 2013
Credit:
J-Zone, Peter Pan Syndrome (Old Maid)
25 of 41
In the early aughts, J-Zone was the curmudgeonly knucklehead New York yin to Madlib's laconically weeded California yang, specializing in the same kind of quirky, dollar-bin-vinyl loops. (He even has a helium-voiced alias, Chief Chinchilla, just like Madlib's Quasimoto.) How J-Zone's career evaporated from modest-selling indie classics like 2002's Pimps Don't Pay Taxes to returns so marginal he was forced to find a 9-to-5 is the subtext of this meditation on aging in hip-hop. Nearing 40, he's "French-kissing mediocrity in the back of the sloth mobile" on "It's a Trap!" He references Soulja Boy's YouTube takedown of Ice-T for "Rap Baby Boomers," but he can't bring himself to become another "grown & sexy" member of the black bourgeoisie ("Black Weirdo"). Or maybe he just can't afford it: He mocks Brooklyn's gentrification ("Trespasser") and the usual rap oligarchs ("Jackin' for Basquiat"), but there's audible self-loathing in his voice. Peter Pan Syndrome would be a tragedy if it wasn't so funny. As such, it's a triumphant comeback for this underappreciated satirist turning his mid-life crisis into comedy gold. M.R.
Acid rappers, banana clippers, black unicorns, born sinners, step brothers, beautiful pimps, money magnets: We put numbers on the horde.