Best Gospel Goddesses: THE COMO MAMAS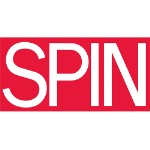 SPIN Staff
// March 19, 2013
Best Gospel Goddesses: THE COMO MAMAS
10 of 51
It was past 2 p.m. and those of us assembled in the small record store, located in an old shopping plaza in north Austin, were looking around unsurely. The day's special guests, Misssissippi gospel trio Como Mamas, were yet to show and there was no way to locate them ("They don't have cell phones," said the store's manager, placing an Eddie Hazel solo album on the turntable). But soon they did arrive, and walking over to the corner of the shop, the group's Esther Mae Wilbour, dressed in her Sunday best, matter-of-factly announced with a resolute, booming authority: "We know that everybody in here wants to go to heaven." She stopped to look around at the suddenly rapt gathering. "Because there's enough hell down here!" The daughter of a north Missippippi sharecropper, Wilbour knows what she speaks, and her audience of the devoted and curious nodded, smiling. Tension broken.
With that, the a cappella trio — Wilbour plus her cousins, sisters Angela Taylor and Della Daniels — transformed Breakaway Records' quiet, coolly reserved temple of vinyl albums and prized soul-funk 45s, into a rough-and-tumble place of worship. Early on, the group displayed their spine-tingling dynamism with a riveting version of "Peace of Mind" featuring Taylor that felt rooted in decades of determined, hard-earned belief. At the song's conclusion, the singer's deep, broad voice hung in the afternoon stillness; then she burst out, as if relieved, plainly praising God: "He's so good! He's all over me! And I'm glad about it!"
But the performance's peak was undoubtedly Esther Mae Wilbour's raucous lead vocal on "Ninety Nine and a Half Won't Do," which she introduced by saying, "I been out on the battlefield a long time, so we're gonna keep on running till we make the hundred." And run she did, churning her arms, closing her eyes shut tight, pointing up to the sky, balling her fists, her voice full of an edgy joy that promised redemption, if you were willing to pay the price. Chanting "it won't do" again and again and again, with her cousins' urging her on, Wilbour was like a magnificently powerful distance-runner we were cheering on, as if we'd bet our lives on her. Afterwards, she left no question as to who we should really be betting on: "Jesus is the burden-bearer," she roared, "you can't thank him enough!"
We somehow survived SXSW 2013, a weekend where we subsisted on little more than brisket, energy drinks, and our enthusiasm for Trinidad James. Here are the 50 best things we saw, heard, ate, and stumbled upon. CHARLES AARON, CARYN GANZ, DAVID MARCHESE, DAVID PEISNER, and JORDAN SARGENT