Pharmakon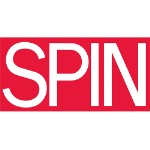 SPIN Staff
// January 31, 2013
Pharmakon
5 of 6
Who: Margaret Chardiet, a New York noise maven and member of Far Rockaway's Red Light District who brings an unusual degree of rigor to processed screams and sandblasted drones. Her music may be as cuddly as a trepanning drill, but it's also just as precise: She glowers in measured silence as often as she shrieks, and every serrated tone cuts straight to the bone, a carefully calibrated interplay between frequency and resistance. That perfectionism might explain why her recordings are few and far between — a rarity in a scene where noise bros are wont to puke out hour after endless hour of stoned basement jams into a limitless stream of limited-edition tapes. (She wrote and recorded one album, shelved it, re-recorded it from scratch, and decided not to release either.) Pharmakon's essence remains the live setting, where volume, introspection, and human contact — Chardiet is known to reach out and touch startled members of the crowd — combine into an overwhelmingly, apocalyptically visceral embrace.
File Next To: Kevin Drumm, Prurient, Sunn O)))
Where to Start: Since you're unlikely to track down her self-titled CDR on BloodLust!, Vimeo and YouTube are your best bets.
From a New York noise maven to a dream-weaving, Nashville-based guitar virtuoso to an intrepid South Bay rapper, here are five artists you should know. DAVID BEVAN, PHILIP SHERBURNE, and BRANDON SODERBERG