Queens of the Stone Age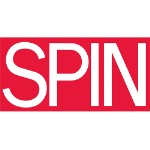 SPIN Staff
// January 11, 2013
Credit:
JSN Photography/Getty
Queens of the Stone Age
26 of 32
TBA (Rekords Rekords/Interscope)
Release Date: TBA
The Skinny: The way alt-metal stalwarts Queens of the Stone Age announced they had a new album underway back in December 2011 made it sound like an intense affair: They claimed to be "locked away in the desert." A year later, the group, led by singer-guitarist Josh Homme, said in a statement that the LP, which is the follow-up to 2007's Era Vulgaris, sounded like "running in a dream in a codeine cabaret." To illustrate the record's trippiness, the band has begun leaking some of the guests who appear: Songs for the Deaf-era QOTSA drummer Dave Grohl; exiled bassist Nick Oliveri, after apparantly reconciling with Homme; plus Trent Reznor and Scissor Sisters singer Jake Shears.
Worth Noting: In a recent interview, Grohl said he tried to challenge Queens' recording process: "I'd do something so completely ridiculous, like, 'There's no way that Josh is going to let me do that.' And he'll say, 'Do that for 45 seconds, over and over again, that's become, like, the part of the song.'" K.G.
Watch: Comedians Matt Berry and Steve Agee recently visited Queens of the Stone Age in the studio to make a hilarious mockumentary. Check for close-ups of Homme's dog.
Fortunately the Mayans were wrong! Here are 50 of our most anticipated albums of the new year.