Paramore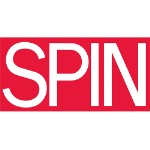 SPIN Staff
// January 11, 2013
Credit:
Roger Kisby/Getty
Paramore
19 of 32
Paramore (Fueled by Ramen)
Release Date: April 9
The Skinny: Hayley Williams and her (remaining) boys are touting the band's return after a four-year hiatus — with their first album minus acrimoniously departing members Josh and Zac Farro — as a rebirth. And based solely on the spazzy drum attack and abstract guitar heard on the snippet of "Now" they leaked, the band is clearly moving in a more expansive direction, building on the punchy emo-pop of the past. But we'll have to wait to hear what follows that feral yowl to be totally sure.
Worth Noting: Beck's longtime bassist and musical director Justin Meldal-Johnsen takes on production duties, after working most recently with M83 on Hurry Up, We're Dreaming and Tegan and Sara on their upcoming Heartthrob. K.H.
Listen: "Now"
Fortunately the Mayans were wrong! Here are 50 of our most anticipated albums of the new year.