Kurt Vile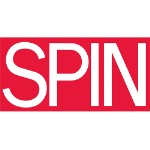 SPIN Staff
// January 11, 2013
Kurt Vile
24 of 32
Wakin on a Pretty Daze (Matador)
Release Date: Spring
The Skinny: With the aid of Dinosaur Jr. producer John Agnello, Vile and some of his Violators backing band have recorded an album that he eloquently told SPIN sounds like, well, Kurt Vile. "You turn it on and it sounds like me," he said. "But the guitar playing is better and the ideas are new. It's classic, it's epic, with many more solos." Well, maybe it's Kurt Vile-plus, since there are reportedly guest spots by members of Royal Trux, Beachwood Sparks, and Warpaint.
Worth Noting: Vile also told SPIN, "When it's classic rock-y, it's really classic rock-y. It's totally our Tusk, but no cheese." K.G.
Watch: No songs have leaked yet. But in early December of last year, Vile joined Dinosaur Jr. for a jam on new track "Alone" alongside Sleep's Al Cisneros.
Fortunately the Mayans were wrong! Here are 50 of our most anticipated albums of the new year.