Dawn Richard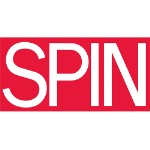 SPIN Staff
// January 11, 2013
Credit:
D. Dipasupil/Getty
Dawn Richard
2 of 32
GoldenHeart (Our Dawn Entertainment)
Release Date: January 15
The Skinny: The former Danity Kane singer has kept busy after Diddy unmade her band in 2009; she first did time as a member of the impresario's short-lived EDM-pop crew Dirty Money, then released her own promising mixtape, The Prelude to a Tell Tale Heart. But Richard truly found her voice on two idiosyncratic 2012 EPs, Armor On and Whiteout, with vocals suggesting Brandy-sans-cheer, and rhythms suggesting an interest in 2-step and '90s drum and bass. The latter came courtesy of Druski, the producer who also helms Richard's debut full-length.
Worth Noting: The forward-thinking Richard claims that GoldenHeart is the first installment in a trilogy, to be followed by BlackHeart and RedemptionHeart. KEITH HARRIS
Listen: Some snippets from GoldenHeart
Fortunately the Mayans were wrong! Here are 50 of our most anticipated albums of the new year.