Kendrick Lamar – good kid, m.A.A.d city (Top Dawg/Aftermath/Interscope)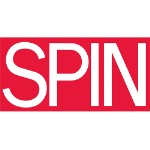 SPIN Staff
// November 30, 2012
Credit:
Kendrick Lamar - good kid, m.A.A.d city (Top Dawg/Aftermath/Interscope)
50 of 51
Is it possible to praise good kid, m.A.A.d city without jackleggin' about whether it's a classic album or whether classic albums even matter anymore (especially in hip-hop) or whether Kendrick Lamar is truly a virtuoso rapper or whether his high-mindedness is too mindful for his chronically high target market? Well, if you're claiming that it's the No. 2 album of the year, and de facto the best hip-hop album of the year, then I'd hope so. So, let's conversate, as pimp-papi Calvin Cordozar Broadus would put it in his CPT/LBC vernacular.
First, goose-bumpin' ain't it, the way Lamar hoists and voices hip-hop's psychic and sonic geography so effortlessly and coherently, enacting himself at different ages, dropping into other rappers' dialects to include them (and their worlds) in the dialogue, crafting his "short film" around the terrifyingly unknowable relationships that feed (and stunt) any boy's life — with his parents, with his peers. On perhaps the album's two most astonishing songs — "Bitch, Don't Kill My Vibe" and "Swimming Pools (Drank)" — he builds on the volatile charge that alcohol can set off in any house. The former riffs on a dad/husband's sloshed punch line to sketch the stress of success, felt from within and without ("I am a sinner who's probably gonna sin again"), over Sounwave's languid, stuttering beat and fraught strings; on the latter (with Pharrell's production zooming in on the bittersweetness in Roy Ayers' "We Live in Brooklyn, Baby"), Lamar takes one of the album's many deep dives into the allure and effects of everyday life's diversions (alcohol, sex, church, gangs), and how the resulting backdrop can blur and distort, so your feelings shift from indifferent to elated to devastated to like you're surveilling your sorry ass from afar.
Some churlish humps have suggested that good kid could be more fun (like, escapist and carefree, I suppose), and it does exist in a shadowy, ruminative twilight; at one point, Lamar muses, "I don't know why I'm so I infatuated with death." But if your admittedly ambitious goal is to make an album that speaks both picturesquely and honestly in the multifarious tongues of your darkly storied hometown (Compton), not to mention of hip-hop itself — which is to say, if we're putting cards on the table, of young African-American men and their tenuous life expectancy — then your shit might be more somber than all diced pineapples.
Ultimately, after the album takes us from domestic unrest to teen kicks to the harsh recoil of adulthood, Lamar ends up cotton-mouthed, kneeling to pray (the urgently mournful "Dying of Thirst," co-produced by Sounwave) and then taking inventory in the mirror, as Anna Wise chants, "I'm real, I'm real, I'm really really real." Debating love and hate, while listening to affectionate voicemails from mom and dad, he finally emerges for anthemic closer "Compton," notably featuring a rap but no production from Dr. Dre (in a bicoastal upset, Just Blaze handles the soulfully pounding, synth-searchlight triumphalism). Though at the outset he dubs himself "King Kendrick," Lamar's intent is to pay homage to the music, neighborhood, and man who made it possible for him to credibly drop such an outlandish claim.
It's been a given for decades that hip-hop's essential strength comes from its brash self-promotion — the literal promotion of a self that's been denied humanity — but what makes good kid so remarkably 2012 is how it hums on Lamar's electrically wired self-awareness. Its knowing not-knowingness. Its restless humility. The expectations aren't a burden if you get off your own monumental dick. Besides, Compton elder MC Eiht has got his back: "Geeeeeaaahhhh." CHARLES AARON
In 2012, R&B crooned underwater, metal went not-metal, and hip-hop fell into a K-hole, and these were just a few of the ways to make a big bang this year. Here's SPIN's favorite 50 albums — from the biggest-selling pop sensation (and pizza ad) of the year to anonymous Afro-psych from the wintry expanses of rural Sweden; from ground-breaking hip-hop IMAX cinema to garage-punk gnashing still being recorded by Steve Albini. Most critics' taste levels ain't at our waist level. Ain't nobody fucking with our clique.