ORLANDO MAGIC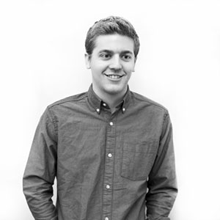 Jordan Sargent
// November 26, 2012
ORLANDO MAGIC
24 of 32
NUMBER OF PLAYERS IN RAP SONGS: 4

The Magic are just about the worst team in the NBA, but you wouldn't know it by their placement here. They're an awkwardly put together group, but one that has been oddly ripe for rap punchlines. Leading the gang is Glen "Big Baby" Davis, whose nickname means that he's probably had the most rap-name drops of anyone named "Glen" in American history. J.J. Redick is one of the NBA's sharpest shooters (and Hedo Turkoglu once was too), which is always a go-to for half-baked rappers like, uh, Short Dawg. Then there's the recently acquired Aron Afflalo, who essentially had an entire song written about him by Kendrick Lamar — not bad for a Magic shooting guard.
Glen Davis: "Been places, spent faces / You all big babies, blame Davis" — Cam'ron ("American Greed")
Aron Afflalo: "I used to be jealous of Aron Afflalo / He was the one to follow" — Kendrick Lamar ("Black Boy Fly")
J.J. Redick: "Shoot your lights out, I'm like Redick with the beam / Life's a game of chess and I'm heading for your queen" — Short Dawg (Young Money ft. Short Dawg - "Pass the Dutch")
Hedo Turkoglu: "Hit the three-point shot like Hedo / You killing the game like Pac, nigga we point Glocks like he do" — Twista ("American Gangster")
We've collected every current NBA player who has been mentioned in a rap song, from the omnipresent LeBron James to preeminent punching bag Darko Milicic — which team do rappers love the most?