NEW YORK KNICKS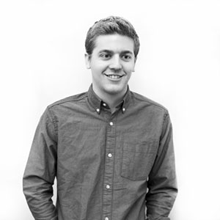 Jordan Sargent
// November 21, 2012
NEW YORK KNICKS
31 of 32
NUMBER OF PLAYERS IN RAP SONGS: 7

This past offseason, the Knicks stocked their team with aging (or maybe just aged) players like Jason Kidd, Marcus Camby, and the always hilarious Rasheed Wallace. It has worked out for them so far, but will likely be their downfall later in the season as those players, you know, eventually break their hips or whatever. But those guys are some of the biggest names of the late-'90s, and combined with the fame of stars like Carmelo Anthony and Amar'e Stoudemire, the Knicks shot up this list. Curiously, Carmelo is the face of the franchise, but was much more popular amongst rappers when he played for the Denver Nuggets — both Nicki Minaj ("Up Out My Face (Remix)") and Lil Wayne ("Swagga Like Us") have punned on Denver's color scheme. The Knicks will almost certainly disappoint their fans again in 2013, but look at their placement here as some sort of consolation.
Amar'e Stoudemire: "I be higher than above the rim, Amar'e Stoudemire / A dummy by the week, just now found a buyer" — Gunplay ("M1")
Carmelo Anthony: "And my jewels blue and yellow / The type of shit that makes 'em call you Carmelo" — Lil Wayne, feat. Kanye West, Lil Wayne, Jay-Z and T.I. ("Swagga Like Us")
Marcus Camby: "You niggas Marcus Camby, washed-up / Pussy, fix your panties, I'm Mr. Marcus you getting fucked, uh" — Kendrick Lamar ("Ronald Reagan Era")
Tyson Chandler: "Got you buying Gucci pampers / Even without the Tyson Chandler scandal" — Riff Raff ("The White Gucci Mane")
Raymond Felton: "So where's Ray Felton when you need him? / When niggas show you who they really are you should believe them" — Joe Budden ("Short Summer")
Jason Kidd: "I was raised to live, Lord I pray you forgive / I just handle it like Jason Kidd" — Jay-Z ("You're Only a Customer")
Rasheed Wallace: "Chrome stay polished / White spots on like Rasheed Wallace" — Danny Brown ("Metal Gear Solid")
We've collected every current NBA player who has been mentioned in a rap song, from the omnipresent LeBron James to preeminent punching bag Darko Milicic — which team do rappers love the most?