We got that white girl!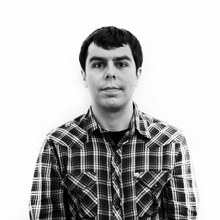 Ken Bachor
// October 1, 2012
Credit:
We got that white girl!
2 of 52
From Kreayshawn to K. Flay, there's been a minor explosion of Caucasian lady rappers landing record deals in the past couple of years, fueled by labels who are still searching for the great white dopeness. Yet, despite this mini-moment, the history of melanin-deficient women on the mic has been checkered, to say the least.
From the first bars of Debbie Harry's "Rapture" rap — in which she shouts out her friend, Fab 5 Freddy, to borrow a bit of juice — it's been a decades-long tangle of credibility, cosigns, and creativity. These ladies have struggled to prove their worth in a genre defined by African-American men, often bumping up against women of color, who have their own, inarguably more difficult struggle. For at least the past decade — i.e., the post-Eminem era — labels have been actively hunting for a pop-accessible white female rapper; but it's been the rare white-girl MC talent who has been willing to sell her street cred for corporate clams. As a result, there have been more foibles than triumphs. Still, it's been a fascinating, mostly undocumented journey. So, from downtown Manhattan to London's Eastern sector to suburban Florida, we present the 50 most crucial moments in the history of white women rapping. JULIANNE ESCOBEDO SHEPHERD
Kreayshawn wasn't the first melanin-deficient lady to rock the mic. Here's the complete, unabridged history from Blondie to Iggy.