Because We Got High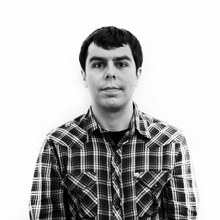 Ken Bachor
// September 24, 2012
Because We Got High
2 of 32
American music and marijuana have blazed a long trail together: The drug's earliest recorded use occurred about a century ago in New Orleans, the same time and place that birthed jazz. Since then, Mary Jane has been a ubiquitous accessory to just about every musical movement besides straight-edge. But some musicians are more vocal about their habit than others, often dedicating songs or — in the case of Sublime and Bongzilla — entire careers to smoking up. Rapper Wiz Khalifa is the biggest new star of the past couple of years to wave the flag proudly, even naming his 2011 breakthrough album Rolling Papers. As he prepares follow-up O.N.I.F.C. for a fall release, we decided to take a look at the mainstreaming of pot in pop music, charting the 30 biggest hits on Billboard's Hot 100 about the good herb.
Surprisingly, some of music's most famous weed lovers have never dedicated a hit single to their drug of choice — not even Cheech & Chong (although pot definitely assisted the creation of "Earache My Eye" and the audience that made it a Top 20 hit). Toby Keith released a single called "Weed With Willie," but Willie Nelson himself mostly kept the stash in the tour bus. The Grateful Dead, who probably helped facilitate more parking lot dimebag transactions than any touring act ever, reserved the drug references in their hits ("Casey Jones," "Truckin'") for cocaine. Plus many musicians mention the ubiquitous leaf without celebrating it: Rob Base didn't smoke buddha, couldn't stand cess; and Merle Haggard asserted that "We don't smoke marijuana in Muskogee."
No comprehensive list of weed songs would be complete without Peter Tosh's "Legalize It" or Black Sabbath's "Sweet Leaf," but neither cracked the Hot 100. And Cab Calloway's "Reefer Man" and Ella Fitzgerald's "Cow Cow Boogie" predate the chart entirely. But pot has had its sticky green fingers all over pop music since the '60s, and hip-hop has only brought it further into the spotlight (although this list is actually devoid of music from the "Just Say No" '80s). To keep our bong-hit parade shorter than 420 songs, we primarily included tunes where the THC content was especially high in the chorus or constituted the overall theme, filtering out the countless rap hits where weed just makes a 2 Chainz-style cameo. Sadly, that means neglecting memorable couplets like Lil Boosie's "Smoking on that purple / Famous like the Ninja Turtles," but at some point you have to separate the seeds from the stems. AL SHIPLEY
American music and marijuana have blazed a long trail together. We chart the 30 biggest Billboard hits to separate the seeds from the stems.