White Rabbits (Paris, France)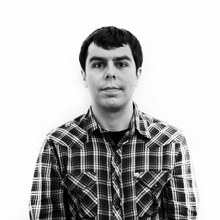 Ken Bachor
// August 21, 2012
White Rabbits (Paris, France)
4 of 8
MOMENT OF PEACE:

With some time to kill the afternoon before a Paris performance, Brooklyn indie rockers White Rabbits stopped by the famed Père Lachaise cemetery. "We saw Chopin's grave," says singer-pianist Stephen Patterson (second from right). "Jim Morrison's, too. You kind of have to do that when you're here. We're working on tour, but it's fun to be a tourist, too."
ROADSIDE DISTRACTIONS:

"We started touring Europe pretty early — after our first record, in 2007. We've done it maybe a dozen times now. When you're over there, it feels like you're touring in the '70s
or '80s, because it's so expensive to use your
cellphone and you don't have the luxury of looking up directions and stuff. It makes you wonder how the hell bands used to tour without all the information we take for granted
at our fingertips. "When we're in Europe,
we'll definitely lose a band member every
once in a while — that's actually pretty exciting. There's a romance to it. It makes you feel like you're in a cool band where shit happens.
You can never plan your day in quite the same way as you can when you're in the States. You never know what's going to happen. Like, your tour manager is going to drive the van the wrong way down one-way streets. Numerous times. Daily."
No aspect of rock'n'roll lore has been more romanticized or scrutinized than life on the road. We abused our access privileges for an intimate fly-on-the-wall look at how they get by.