Irma Thomas (New Orleans, Louisiana)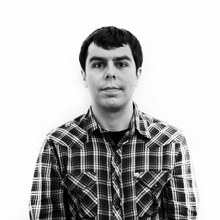 Ken Bachor
// August 21, 2012
Irma Thomas (New Orleans, Louisiana)
3 of 8
MOMENT OF PEACE:

As a hometown crowd waited for Irma Thomas to appear onstage at the Jazz & Heritage Festival, the New Orleans soul queen shared a tender dressing-room moment with her husband, Emile Jackson, who has doubled as her manager since 1975. "He was keepin' me relaxed," says Thomas, 71. "It's easier having him at gigs. Then I know no one's telling me what I want to hear. He tells me the truth."
ROADSIDE DISTRACTIONS:

"I do mostly spot gigs now — go out on the weekend and come back home. Most people would like to stay home and play, but that's not the nature of the beast. If I want to work, I got to leave. The traveling conditions have gotten better since I started, though. I used to go for a bunch of dates in a row where the only time I was showering was in the venues' facilities. You didn't have time to freshen up, and I mean a good freshening up. I don't miss those grueling bus tours.
"The money got better, too. You come in with this starry-eyed notion that all you have to do is show up and sing and you're gonna make money. It ain't like that. Emile negotiates for me now — and I get to spend his
15 percent! But it's a wonderful life. I was on
a tour in 1998 with [veteran singers] Marcia Ball and Tracy Nelson — no bitchin', nobody
at each other's throats — and Marcia said to me, 'How in the hell can anyone do this and have this much fun and get paid?' And I said,
'Well, we're doing it!'"
No aspect of rock'n'roll lore has been more romanticized or scrutinized than life on the road. We abused our access privileges for an intimate fly-on-the-wall look at how they get by.