Nas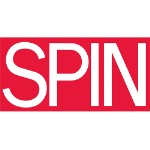 SPIN Staff
// June 22, 2012
Credit:
Nas
14 of 27
Life's Good (Def Jam)

Release date: July 17

The Skinny: Like every Nas album since 2001's Stillmatic, this new one has been heralded as a return to form. Unlike the past couple (Hip-Hop Is Dead, Untitled), though, Life Is Good doesn't come equipped with an attention-grabbing concept. Its furious first single "Nasty" and the grown-ass-man anthem "Daughters" suggest Nas has lowered the stakes, and is re-emphaszing his strengths: honest, electric, introspective rapping. "Accident Murderers" meets radio halfway, thanks to a baroque No I.D. Production and Rick Ross guest spot. The possibility for this to reach the levels of It Was Written, at least, are likely.

Worth Noting: The cover of Life Is Good features Nas with a green dress draped across his left leg. Undoubtedly a reference to ex-wife Kelis (who wore a similar dress at their wedding), it suggests the possibility for some Drake-ian, TMI soul-baring. B.S.
Listen: "Daughters"

Got no class, got no principles: new releases from Azealia Banks and Frank Ocean to Ariel Pink and JEFF the Brotherhood.