Bloc Party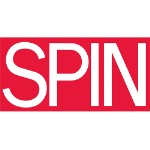 SPIN Staff
// June 22, 2012
Credit:
Bloc Party
22 of 27
Four (French Kiss)

Release date: August 21

The Skinny: Not long ago, Bloc Party guitarist Russell Lissack copped to not only beginning work on a new record without frontman Kele Okereke, and to also auditioning replacement singers; but then, Okereke supposedly buste his three bandmates at a studio, plugging away without him. Guess time heals all wounds — and that very little of that time was spent agonizing over a title — because Okereke is indeed out in front for the British dance-rock quartet's fourth album, which, at first blush, sounds rougher and more immediately guitar-driven than 2008's Intimacy and Okereke's 2010 solo debut The Boxer

Worth Noting: During Bloc Party's hiatus, Lissack played guitar for '90s Britpop survivors Ash. STEVE KANDELL
Watch: In the below trailer, experience song snippets, suspiciously wordless studio footage, and Okereke singing/screaming: "Pain is holy / Pain is healthy." Clearly, all is well.
Got no class, got no principles: new releases from Azealia Banks and Frank Ocean to Ariel Pink and JEFF the Brotherhood.