Nicki Minaj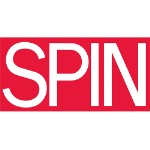 SPIN Staff
// June 6, 2012
Credit:
Ethan Miller/Getty Images for Clear Channel
Nicki Minaj
3 of 27
Dates: June 8-August 12

Price: $50-$85

Opening Acts: Not yet announced

Why You Should Go: Lady Ms. Onika hoped to rev up her first solo tour (after opening gigs with Lil Wayne and Britney) with a headline slot at the much-mythologized Hot 97 Summer Jam this past Sunday. But Peter Rosenberg, a blowhard DJ for the New York-based radio station, openly insulted Minaj while hosting the second-stage show in the parking lot of MetLife Stadium, implying that her single "Starships" wasn't "real hip-hop" and that the women who liked it weren't worthy of his time. But only hours later, at the behest of Young Money label mentor Lil Wayne, Minaj told Hot 97 to eat a bowl of dillz and canceled her show; the next day, she went on Hot 97 and ethered out another blowhard DJ, Funkmaster Flex, who incoherently played station company man. Hey, we wish Minaj would rap more and sing less too, and kinda think her awkwardly transgressive, Lisa Frank-graffiti stage design, and insanely bewigged lip-synching are a shade unnerving, but hey, how is all this not way more fascinating than anything we've come to expect from 99 percent of our pop stars! How about we just enjoy the spectacle and let the nonpareil dynamo live?

See Complete Schedule: On her website.
Beach House, Nicki Minaj, RHCP, and more: Summer is ready when you are.