Johnny and Eddie Vedder Visit the L.A. Dodgers Dugout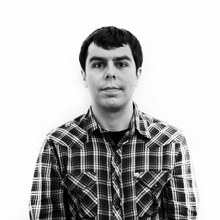 Ken Bachor
// March 27, 2012
Credit:
JRA LLC photo archives
Johnny and Eddie Vedder Visit the L.A. Dodgers Dugout
2 of 11
Johnny Ramone lived like he knew he'd be remembered. The legendary Ramones guitarist passed away in 2004, but he left enough notes, journals, lists, photos, and memorabilia that his widow, Linda Ramone, and editor and fan John Cafiero were able to assemble Commando: The Autobiography of Johnny Ramone (Abrams), out April 2. The 176-page, visually-driven book is a treasure trove for Ramones fans. "It's his last word," says Linda. "You can feel his energy in the book." To help share that energy, we've got 10 exclusive images for you, along with Linda's comments about each one. Hey! Ho! Let's go! DAVID MARCHESE
Above: "Johnny and Eddie bonded over baseball," says Linda. "They were huge fans. Eddie is a Chicago Cubs fan and Johnny loved the New York Yankees, but they were both baseball memorabilia collectors. And Johnny would go to games whenever he could. He also watched on TV. When the band was run on the road, he'd call me and make me read him the box scores so he could find out how his fantasy team was doing."
Previously unseen shots of Johnny Ramone onstage, in private moments, and with his famous friends.