1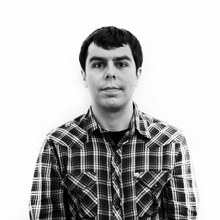 Ken Bachor
// March 1, 2012
1
2 of 23
Cult cartoonist Ward Sutton wasn't exposed to a ton of rock music as a kid, but in high school the Monkees wiggled their way into his consciousness. "A friend's cool older sister made him a mixtape full of hip, then-current music... and also included a Monkees song," he remembers. "He made copies of the tape for all of us friends and it became our soundtrack." In 1986, Sutton attended the Monkees concert he describes in hilarious detail in the following piece. "I never tried to see the Monkees in concert again," he tells SPIN. "I figured I'd experienced my moment with them. For all the cheesy, prefab aspects the band undeniably had, I found them charming and endearing, and I liked a lot of their music."
When Sutton got word of Davy Jones' death from a heart attack today, he was "shocked and sad," and offered to share his Monkees memories with SPIN — along with a photo of himself with his Monkees poster back in the day. "I bought a T-shirt at that 1986 reunion concert, and I kept it for over 20 years," he says. "That shirt finally wore out, just like all of us will some day. Here's to you, Davy."
Sympathy for the Monkees: As we say farewell to the group's charismatic singer, see what went down when the curtain went up on a 1986 reunion gig in Minnesota.