Rocking Out for a Good Cause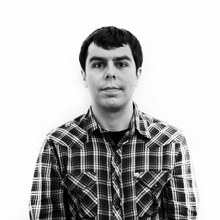 Ken Bachor
// September 1, 2011
Rocking Out for a Good Cause
2 of 11
Los Angeles alt-metal band Linkin Park played an intimate benefit gig Wednesday night at their hometown Mayan Theatre -- the smallest venue they've played in over a decade. Together with opening act B'z, the best-selling artist in the history of Japan, the two bands supported Music for Relief (MFR) and solicited fans to donate funds to the Japan Tsunami Relief.
Fans who gave at least $500 were invited to the gig with a guest, while the top 50 contributors were treated to extras, like a meet-and-greet with the bands and signed instruments, and the top fundraiser watched the gig from the stage. The secret venue was announced only to qualifying fundraisers, and for good reason: Linkin Park, who usually sell out arenas, uncorked a 23-song set to 1,100 hardcore fans.
SPIN contributing photographer Andrew Herrold was invited to shoot the performance. Here, see 10 exclusive photos of Linkin Park and B'z in action.