No. 6: SKRILLEX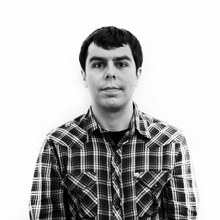 Ken Bachor
// August 8, 2011
Credit:
Will Rice for Lollapalooza
No. 6: SKRILLEX
7 of 12
By all accounts Skrillex's set on Friday was wild: "The photo pit was quickly shut down because the crowd was too raucous. Fans were trying to climb the tent. There was blood," wrote SPIN's David Marchese. "These kinds of things are ceasing to be news for a Skrillex show."
Later that night,SPIN caught up with the DJ-producer born Sonny Moore before his set at the Congress Theatre. "It was awesomemagicalinsane people were so fucking cool all the people dug it people were having such a good time," Moore said of his Lolla appearance. "You dream about Lollapalooza then you play Lollapalooza and you can't believe you're playing Lollapalooza." Read more here.