XIMENA SARINANA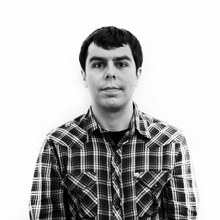 Ken Bachor
// July 14, 2011
Credit:
XIMENA SARINANA
3 of 22
Hometown: Guadalajara, Mexico
Why She Matters: The 25-year-old's English-language debut is proof that not all child actresses who segue into music turn out like Miley Cyrus or Selena Gomez. Working with producers Greg Kurstin (who's written for Lily Allen and plays with the Bird & the Bee) and TV on the Radio's Dave Sitek, her self-titled LP is smart, sophisticated, and surprising pop.
You Should Know: Omar Rodríguez-Lopéz, of the Mars Volta and At the Drive-In, plays bass on the record. He also happens to be Ximena's squeeze.
LISTEN: Ximena Sarinana, "Different"