JOHN MAUS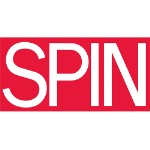 SPIN Staff
// May 10, 2011
Credit:
JOHN MAUS
3 of 7
Who: A 31-year-old synth-pop eccentric and onetime keyboardist for Haunted Graffiti and Panda Bear. Mausteaches political philosophy and theory at the University of Hawaii,and virtually quakes with ecstatic energy during both live performances and interviews.
SPIN Music Editor Charles Aaron says: "Maus reps for the fainthearted, those who see and feel and acheway too much and practically wanna curl up in a ball and die every time the cable goes out. He slathers his oddly awkward baritone in so many layers of reverb that it ends up feeling either comforting, haunting, utterly desolate, or slightly deranged, from verse to verse. It's like his songs chronicle an endless K-hole free-fall -- the sky is collapsing on your head, the floor is zooming up to meet your face, the contents of your stomach are like a hideously beautiful kaleidoscope shattered across the bathroom tiles, and you're waking up in a daze, fantasizing about killing cops for no reason. Synths are always fluttering and shuddering, seemingly in reverse half the time, but never reliably swooning like in a proper '80s synth-pop song. This isn't particularly romantic music, unless your idea of romance is Ian Curtis clutching a crucifix and stumbling through the '60s experimental film Flaming Creatures moaning about the rain."
File next to:Joy Division, John Foxx, Talk Talk, Ariel Pink
Where to start:Pitiless' first single, "Quantum Leap," or "Believer"
LISTEN: John Maus, "Believer"

Check out our picks for June, including their vital stats and new music. And be sure to come back next month for more!