TRISTEN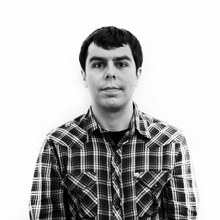 Ken Bachor
// May 25, 2011
Credit:
TRISTEN
3 of 27
HOMETOWN: Nashville via Chicago
WHY SHE MATTERS: The 28-year-old born Tristen Gaspadarek is one of the most talented new songwriters in a city full of talented new songwriters. Her addictive debut album, Charlatans at the Garden Gate, is making a splash with its impassioned lyrics and hooky guitar pop that blends country, rockabilly, rock'n'roll, girl group sounds, and introspective balladry -- the result of Tristen's expansive study of pop music. And, just like the LP, her live shows -- with a backing band called the Ringers -- are rollicking and sharp.
YOU SHOULD KNOW: When she's not on the road, Tristen works at Nashville's bar and grill the 12 South Taproom, where she serves local musicians like the Kings of Leon. "They're good tippers," she tells SPIN.
LISTEN: Tristen, "Baby Drugs"