The Desert Will Rock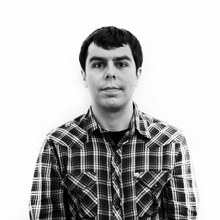 Ken Bachor
// April 4, 2011
Credit:
The Desert Will Rock
2 of 27
This year's Coachella Valley Music & Arts Festival -- taking place April 15-17 in Indio, CA -- boasts one of its most talented lineups yet. SPIN's editors have picked 25 must-hear acts from the three-day bill, including megastar Kanye West, blues rock juggernauts the Black Keys, Grammy darlings Arcade Fire, dance-pop diva Robyn, and Odd Future, the one hip-hop act you need to discover in 2011.
And be sure to visit SPIN.com throughout the festival weekend for the best Coachella reviews and photos on the 'net, updated daily. You can also get instant updates via @SPINmagazine and @SPINfestivals on Twitter.
NEW! Download SPIN's 10-song mixtape for Coachella!
Preview by Peter Gaston