The Garden State Will Rock!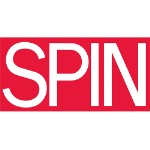 SPIN Staff
// April 21, 2011
Credit:
The Garden State Will Rock!
2 of 12
More than 120 bands are set for New Jersey 's Bamboozle festival — April 29-May 1 at the New Meadowlands Stadium in East Rutherford — but while mega acts like Lil Wayne, Motley Crue, Taking Back Sunday, the Gaslight Anthem, Bruno Mars, Wiz Khalifa, and Thirty Seconds to Mars hold down the headline spots, these 10 up-and-comers caught our attention. Find out why this mix of rock, folk, metal, dance, and hip-hop matters this year, and hear their music!
BONUS: Download our FREE Bamboozle mixtape featuring these artists & more!
Be sure to follow @SPINfestivals for Bamboozle news and coverage of the biggest music events, all year round.
PREVIEW BY PETER GASTON